Financial markets connect investors to borrowers, multiplying and redistributing wealth within economies. But increasingly, that redistribution no longer appears equitable, threatening trust in the financial system. We looked at where regulators fit in the D&I equation.
The world is facing a reckoning on oppressive systems.
Across industries, people are finally beginning to Speak Up about hate crimes, with cricket, the civil service and banking all seeing their first declared whistleblowers on race inclusion in 2021. Regulators have broadly responded well, for example with cricketer turned heroic whistblower Azeem Rafiq invited to appear before the Digital, Media, Culture and Sport Committee last November, in order to share his shocking discriminatory experiences and ensure lessons could be learned.
But one industry stands out for Regulators responding differently.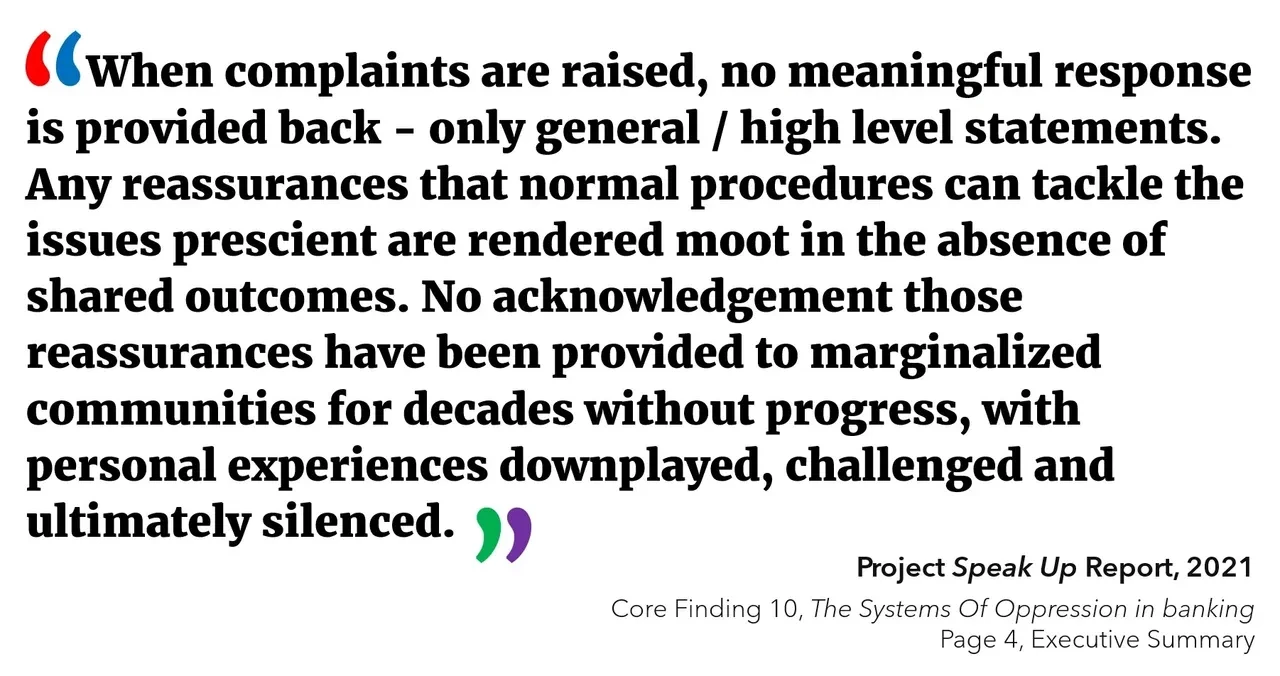 Financial Regulations come up short on racism
While it has admitted that it can and must do more, US Financial Regulator The Securities and Exchange Commission has yet to introduce D&I into its rulebooks. So (hypothetically) a racist bank's board run exclusively by one supreme white race bent on resisting the integration of Africa into the worlds financial systems would be of no regulatory or governance consequence whatsoever in the USA today.
The European Banking Authority released an updated handbook stating "any form of discrimination, based on gender or otherwise cannot be tolerated" and advocating for progressive measures like equal pay reports and reviews. However none of these measures are legally binding.
In 2021 the Diversity & Inclusion (D&I) agenda finally appeared in UK Financial Regulations as 'Adequate Challenge'. UK Financial Conduct Authority CEO Nikhil Rathi's announced that "As part of our work on wholesale banking culture, we introduced a sixth question to focus minds of senior managers on conduct risk: Is your management team diverse enough to provide adequate challenge and do you create the right environment in which people of all backgrounds can speak up?". Leading the pack, the FCA has also announced commendable plans to diversify its own ranks through revised D&I policies and practices, though implementation is not yet complete and thus far it has failed to provide the same platform as Sport UK has done for cricket's declared whistleblower.
What's different about the financial sector?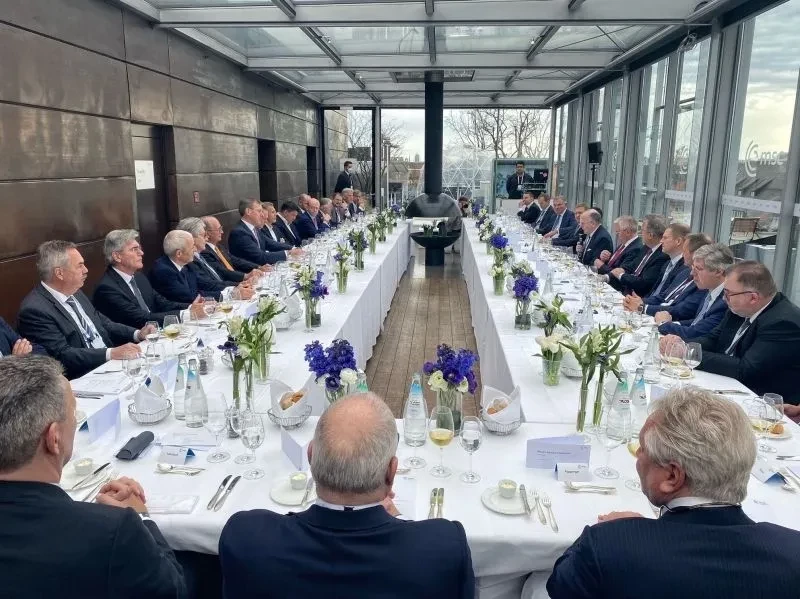 Despite a lack of diversity highlighted as a critical factor in the 2008 financial crisis and licenses to trade linked to regulatory compliance on D&I in few other industries, Financial Services remain among the worst performing industries globally on diversity, with two thirds of international bank boards composed entirely of men and almost all devoid of any black representation. Unequal decisions, like disparities on lending practices and unconscious bias, mean businesses owned by women and other marginalised groups continue to struggle for access to the capital necessary to survive and thrive.
Regulators tasked with fixing this dilemma are themselves dominated by white men, with -37% female and -37% non-white ethnic under-representation among UK regulators (with no breakdown provided for black under-representation) and -85% black under-representation among US regulators. And yet so far, overtures to work closer together - and crucially to form an interactive dialogue - from experts in financial services oppression such as Deilight Consulting have been declined by both US and UK regulators. Why?
Because they lack the expertise to even engage. Because they fear making a mistake or appearing incompetent. Sadly, humanity's most powerful, future-defining sector is now at the behest of a regulatory system paralysed by fear, unable to enforce its own rules and suffering the same problems it itself seeks to resolve. The big question therefore lies: If regulators are unable to listen and engage with market participants who possess unique information and the expertise they require on this matter, then what hope is there for the future?
Presently, enforcement of the Equality Act largely falls on private citizens and embittered ex-employees with limited access and resources pushing for justice through civil courts with a low chance of success and low financial payouts. So for Financial Services at least, those upholding the systems of oppression can sleep soundly for now.